DREAM HOMES DO COME TRUE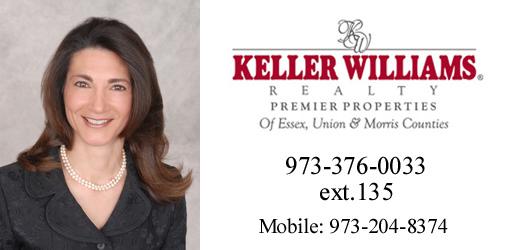 Qualifications
-

Dedicated Real Estate professional with invaluable knowledge and "real-time" awareness of Millburn/Short Hills and the surrounding areas.
-

After living in Manhattan for seven years, Nancy moved to suburban life in Short Hills in 1988 where she has been an active member of the community for the past 20 years.
-

Nancy has proven to her clients that she is highly energetic, creative and passionate about helping them achieve their Real Estate goals and objectives.
-

Nancy is detail-oriented and listens carefully to her clients' needs while professionally guiding them through the transaction with sound and realistic advice.
-

Nancy's unique ability to connect with people, together with her negotiating skills, allow for "win-win" solutions to potentially complex issues that often arise during a Real Estate transaction.
Background
-

Nancy is a graduate of Syracuse University's College for Human Development and the S.I. Newhouse School of Public Communications
-

She has a strong business background in sales and marketing from a multi-year career with Liz Claiborne Inc.
-

Nancy joined Keller Williams Realty Premier Properties, Summit, New Jersey in 2006.
-

Received e-PRO Certification in 2007
-

Appointed to the Associate Leadership Counsel in 2008 at Keller Williams Realty Premier Properties
Operating Philosophy
-

Nancy's primary goal is to build long-standing sustainable relationships with her clients by always prioritizing their needs, interests, goals and objectives.
-

She is committed to exceeding clients' expectations by providing them with impeccable service, listening carefully to their concerns with sensitivity, and answering their questions with knowledge-based facts and market realties.
-

Nancy's relentless pursuit of client satisfaction, together with her passion for excellence, ensures that her client's Real Estate transactions are successfully consummated efficiently and professionally.
-

With Nancy as your trusted Real Estate professional…"Dream Homes Do Come True"